Mactores Cognition, Inc., a provider of end-to-end data platform transformation solutions on Amazon Web Services (AWS), is an
Advanced Consulting Partner
within the Amazon Web Services (AWS) Partner Network (APN). APN Consulting Partners are professional services firms that help customers design, architect, build, migrate and manage cloud solutions built on AWS.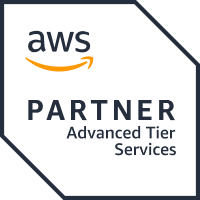 To qualify for the APN Advanced Consulting Partner tier, partners must meet specific requirements that demonstrate the scale of their AWS expertise, capabilities, and engagement in the AWS Ecosystem. Out of over 10,000 partners in the APN network, less than 10% have achieved the advanced designation.
"Being recognized as an Advanced Consulting Partner is critical to helping customers quickly establish confidence that Mactores offers the right kind of expertise and support throughout their journey for all modernization initiatives. said Bal Heroor, CEO. "This achievement is a reflection of Mactores' dedication to helping our customers not only migrate to AWS, but to continuously optimize its usage by leveraging our DevOps, Data & Analytics and Machine Learning capabilities to transform their entire data platform end-to-end."
The Advanced Consulting Partnership with AWS builds on an existing relationship dating back to 2009. We continue to grow and thrive within the AWS ecosystem by having a deep technical understanding of all the AWS services. This puts Mactores in a stronger position to continue helping our customers leverage their AWS cloud journey to scale and be agile to meet their ever-changing business needs.