Mactores Cognition, Inc., a provider of end-to-end data platform transformation solutions on Amazon Web Services (AWS), announced today that it had achieved AWS Service Delivery Partner status for Amazon EMR. The AWS Service Delivery Program highlights AWS Partner Network (APN) Partners with a track record of delivering verified customer success for specific Amazon Web Services (AWS) products.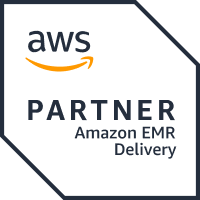 The AWS Service Delivery Program helps customers find qualified APN Partners that provide expertise in a specific service or skill area. To qualify, partners must pass service-specific verification of customer references and a technical review, meaning customers can be confident they are working with partners that provide a recent and relevant experience.
"Mactores has built a full end-to-end data platform modernization practice, and the Amazon EMR service delivery designation is a critical component to helping our customers either transform or create highly specialized Data Lake to help them identify key business insights," said Bal Heroor, CEO."With Amazon EMR, our customers process vast amounts of data using open source tools, run petabyte-scale analysis and save significant costs compared to traditional on-premises solutions."
The Mactores EMR service delivery leverages our automation tools to analyze legacy systems and rapidly migrate to Spark on Amazon EMR. These tools enable and support the migration with data quality, data consistency, and data lineage during and after the migration so our customers can transform Petabytes of Hadoop clusters to Amazon EMR.