Why
Scalable Databases?
Unless you're not planning for business growth, it's critical you plan for the future of your enterprise which includes implementing a highly scalable database.
With a scalable database, businesses now have the flexibility that comes from building a database that has room to expand.
Scalability solves several challenges:
Managing data at scale
Managing data originating from multiple databases
Processing data over the peaks and valleys of the business cycle
Many businesses are contending with increasing technical debt due to ongoing investments in proprietary relational database systems such as Oracle, Microsoft SQL, SAP Sybase, or SAP HANA.
Too often, operational and capital costs are tied to these inefficient data center operations because businesses are paying for on-premise databases which come with higher costs for licensing, operations and management. The traditional approach of using relational databases for all use cases does not deliver value.
Instead, enterprises can achieve fully managed databases with high scalability and security by adopting modern cloud-based, and cost-effective databases to scale their operations.
Modern solutions like AWS databases and graph databases can help answer questions like:
What is the right database for our use case?
How do we better handle our scaling needs through business cycle fluctuations?
How do we minimize maintenance challenges and operational inefficiencies?
Instead of facing accrued systemic deficiencies, your organization could be taking advantage of advanced solutions that include managed and serverless options available on cloud without vendor lock-in.
These scalable databases are available for a variety of different use cases:
Transactional data or relational data
Document type data
In-memory or caching requirements
Graph analysis of datasets
Time and series analysis datasets
Index search across multiple datasets
Quantum ledger for your transactions
Don't be caught in a situation where you lack the resources to operate at full potential, and are facing issues in performance and disruption of service.
Smart businesses recognize that database scalability is critical to business success and growth.

30%
reduction in database operational cost
What does


Mactores Scalable Database Practice deliver?

The Mactores scalable database practice alleviates any risks associated with migrating from one database to another by leveraging automated tools.

Within weeks, we can deliver an increase in overall performance, centralized security access control, and significant cost reductions in operations and capital.

With over 10 years of experience, we can find the right database solution that fits your business demands and translates into:
Reduction in database licensing, operations and management costs

Providing highly scalable multi-purpose databases (SQL or NoSQL)

Database assessment to identify the appropriate database for the customer's use case

Identification of challenges in adoption surfaced in assessment phase

Fully Managed databases with high scalability and security

Best performance to price ratio

Integration of databases with Analytics Platform

Near zero downtime cut-over for production use cases
Our scalable database practice helps you determine the right database solution for your use case. We reduce the risks inherent in database migration by leveraging automated tools for schema conversion, data migration, data validation, security testing, and load testing.
We deliver database scalability so you can achieve success.
The Mactores
Process
Mactores utilizes a wide range of valuable tools to alleviate migration challenges, including assessment tools, mass migration tools, auto conversion tools, and data quality tools.
And where relational database management systems are not a viable solution, we work with polyglot databases to support NoSQL use cases. We also support graph databases, Time Series databases, Multi-Column Family, document databases, and in Memory Key Value use cases.
Our comprehensive three-step process to building a highly scalable database adheres to the following steps:
1- Discovery Automation:
We accelerate the discovery process with automated tools that collect information about your databases and connected applications.
2- GAP:
We analyze your current on-premise/on cloud databases to reduce costs and improve performance and efficiencies.
3- End State:
After 2-8 weeks of discovery, requirement gathering, and stakeholder interviews, we provide a detailed architecture and systems design by defining security, scalability, observability and resilience for the new data platform.
4- Road Map:
To achieve consistent and fast delivery, we define your migration/modernization path forward with short-term, medium-term, and long-term goals to deliver an iterative process (SCRUM Agile).
5- TCO:
We provide a comprehensive analysis of your total cost of ownership (TCO) and return on investment (ROI) for your Databases on Cloud.
1- Strategy:
We provide a comprehensive migration strategy to cover application integration, DevOps cycles, data migration, data validation and near zero downtime cutover strategy.
2- Execution:
We collaborate with you to define how best to take ownership to migrate your Databases within an Agile process.
3- Migrate:
Our team performs data integrity and application integration testing to achieve a rapid, seamless migration from your current databases to cloud-based databases.
4- Migration Accelerators:
Using our advanced schema conversion tools, we reduce schema conversion time from 4-6 months to 2-4 weeks. Our accelerators for data migration, data integrity testing and stress testing result in a migration that is significantly faster than current standards.


1- Strategy:
Modernization starts with a comprehensive strategy to cover modern data use cases like Graph, DocumentDB, Search, Key Value, and Multicolumn for your business outcomes, adoption strategy and implementation plan.
2- Design:
Our internal/external SMEs collaborate with your teams to design scalable, secure, compliant, and modernized database systems to support your business needs.
3- Build:
Led by the Mactores PM working with cross-functional teams, including security, compliance, application, and infrastructure to deliver the build, test, release in incremental sprints.
4- Automate:
Once the database platform is built, Mactores automates additional data load, change data capture, and operations that yield better efficiency.
The Customer
Challenge
The goal is to save compute resources and reduce costs while scaling your database. By applying transformations in a smart way and enabling scalability for future evolution, customers can avoid the most common issues, including:
Customers are paying for expensive license renewals every year.

Customers can not scale their databases, creating the challenge of managing data at scale and responding to extreme usage demands over business cycle fluctuations.

Customers can not make their database globally available.

Customers don't have high availability of their database.

Customers have the wrong type of database for their use case.

They are trying to solve their infrastructure costs.

Customers want to solve their database maintenance challenges.

Customers are looking to minimize the workload on lean and overworked teams.
You can improve the efficiency of your systems and re-align your budget while scaling your data with the right strategy.
Business Use Cases
Application Modernization
High Database Scalability and Availability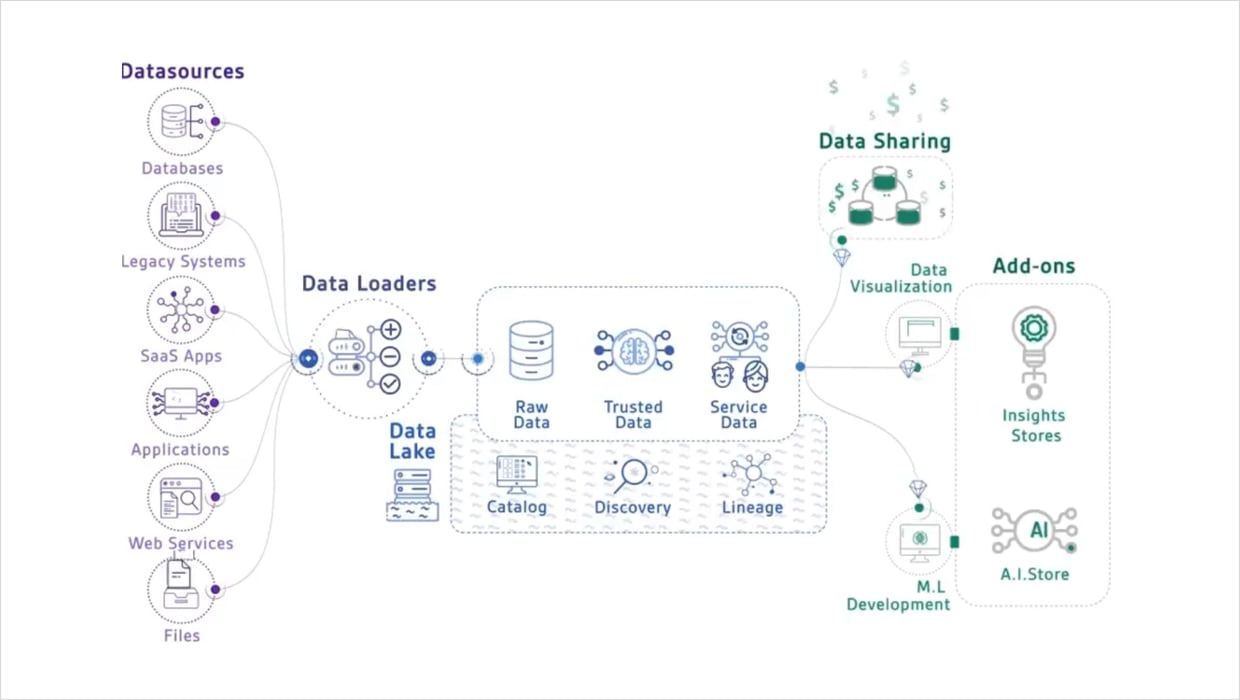 AWS Validated
Competencies & Service Deliveries
Discover advice, support, tips, and a no-nonsense approach to problem solving.