Our Partners
In partnership with the leading cloud platforms and technologies.
AWS Validated Competencies
The following competencies are a testament to our pragmatic approach to problem-solving, resolving cross-functional dependencies, and delivering high-value business outcomes.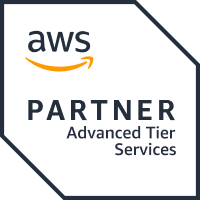 Deep technical expertise with multiple partner program validations and demonstrated success working with a large number of customers at scale.
Mactores demonstrated success in helping 100+ customers transform data into value by evaluating and using the tools and best practices for collecting, storing, governing, and analyzing data at any scale.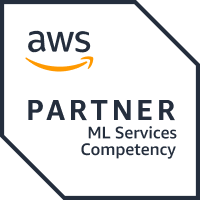 Mactores demonstrated expertise in delivering machine learning (ML) solutions to help 70+ customers create intelligent solutions for their business, from enabling data science workflows to enhancing applications with machine intelligence.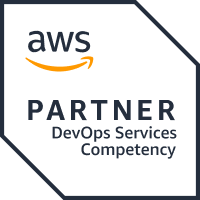 Mactores demonstrated expertise in delivering an agile culture and processes by adopting best practices for infrastructure such as code, CI/CD, security, monitoring, and logging.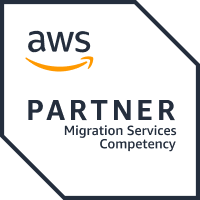 Mactores demonstrated expertise in delivering applications and analytics workloads transformation while moving to AWS to reduce cost, increase agility, and improve security.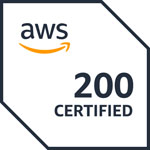 Mactores is proud to have 200+ team members as certified experts to assist customers migrating to and optimizing their use of AWS services.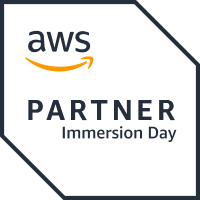 AWS certified Mactores to deliver customer workshops on AWS services.
AWS Validated Service Deliveries
The AWS Service Delivery Program validates that Mactores has passed rigorous technical validation and possesses deep technical knowledge, experience, and proven success in delivering specific AWS services to customers.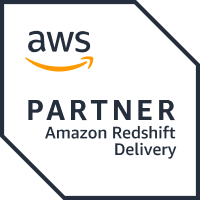 This validates Mactores to successfully deliver Amazon Redshift-backed analytics solutions to enable customers to enhance their data platforms productively.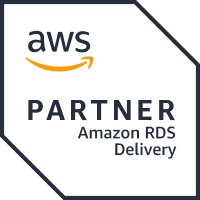 This validates Mactores to successfully deliver Amazon RDS solutions with specific database engine expertise to set up, operate, and scale relational databases in the cloud.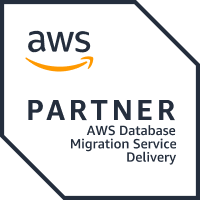 This validates that Mactores demonstrated successful migrations of databases (both homogeneous and heterogeneous migrations) to AWS easily and securely while minimizing application downtime and following best practices.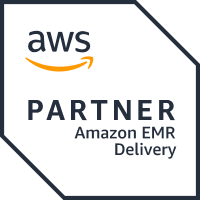 This validates that Mactores successfully built and deployed big data analytics applications using Amazon EMR.
Mactores AWS
Certifications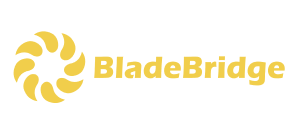 The Bladebridge partnership enhances the Mactores accelerators in leveraging code conversions supporting various platforms and complexities, further shortening the processing time and providing extreme value to our customers.
Mactores partners with Okera to enable business teams to access data and insights securely with high agility. Additionally, we empower businesses to accelerate analytics with dynamic data protection.

Mactores partners with Kyligence to provide data acceleration services to enhance the analytics performance of Mactores Aedeon Data Lake for our customers.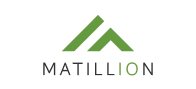 As a member of the Matillion Partner Network, Mactores has the training, knowledge and best practices to deploy Matillion ETL solutions.

The Mactores partnership with Cloudera Connect ensures our team members are certified on CDH and have industry insights into the latest platform enhancements.