Mactores, a provider of end-to-end data platform transformation solutions, announced today that it had achieved
Amazon Web Services (AWS) DevOps Competency status
. This designation recognizes that Mactores provides deep expertise to help customers implement continuous integration and continuous delivery practices or help them automate infrastructure provisioning and management with configuration management tools on AWS.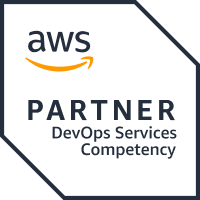 Achieving the AWS DevOps Competency differentiates Mactores as an AWS Partner that provides specialized demonstrated technical proficiency and proven customer success with a specific focus on Continuous Integration and Continuous Delivery (CICD), Infrastructure as Code (IaC), and Consulting. To receive the designation, AWS Partners must possess deep AWS expertise and deliver solutions seamlessly on AWS.
"For too long, cloud transformations performed by a traditional approach had been a painful process for customers. They spend too much time researching solutions, validating concepts, planning deployments, and locking themselves to long-term contracts, but are never sure they are getting the best expertise and designs," said Bal Heroor, CEO of Mactores. "The AWS DevOps Competency validates how Mactores customers have leveraged automation from discovery, design, and planning to their final cloud deployment or migration for multiple transformations such as DevOps Pipeline, Machine Learning Pipeline, DataOps, Custom Application Stack, Enterprise Apps like SAP S4 HANA and Oracle EBS. Enterprises can use the pre-validated designs based on their patterns and practices to de-risk their journey from legacy systems to AWS."
Mactores offers DataOps and DevOps expertise to include: CI/CD (AWS CodePipeline, AWS CodeBuild, AWS CodeDeploy, AWS CodeStar); Microservices/Containers (Amazon Container Orchestration Service, AWS Lambda); Infrastructure as Code (AWS CloudFormation, AWS OpsWorks); Platform as a Service (AWS Elastic BeanStalk); and Version Control (AWS CodeCommit) for advanced data and application workloads for multiple industries.