Mactores, a provider of end-to-end data platform transformation solutions, announced today that it had achieved
Amazon Redshift Service Delivery status
. This designation recognizes that Mactores provides deep expertise to help customers retire their technical debt by migrating capital-intensive data warehouse platforms from on-premises to superior and cost-effective Amazon Redshift.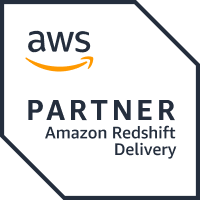 Achieving the Amazon Redshift Service Delivery differentiates Mactores as an AWS Partner that provides specialized demonstrated technical proficiency and proven customer success with a specific focus on discovery, planning, and recommendations about the large data warehouse deployments from on-premises to Amazon Redshift with near-zero downtime. This includes one-time data migration, continuous data capture (CDC), and ETL jobs.
"For too long, managing data warehouses had been a painful process for customers, specifically after the massive data growth in recent time. They spend too much time researching solutions, validating concepts, planning deployments, and locking themselves to long-term contracts, but are never sure they are getting the best expertise and designs," said Bal Heroor, CEO of Mactores.
The Amazon Service Delivery validates Mactores capability comprehensive, proven data warehouse migration program based on AWS Migration Acceleration Program principles. Data warehouse migrations can be complex and time-consuming. Mactores has helped many customers migrate from IBM Netezza, Oracle, Teradata, and Microsoft SQL to Amazon Redshift.
Mactores uses an automated proprietary accelerator & 5-step approach to migrate, with zero downtime, to migrate on-premises data warehouse to Amazon Redshift. This results in a 30% lower total cost of ownership and 3X the performance for dependent business processes and reports.