Sales is undoubtedly one of the most important factors for business growth. Having a customer 360 approach to customer data can help. But what is the Customer 360 platform?
What is a Customer 360 Platform?
Customer 360 is by definition about having a 360-degree view of customers' data from every customer interaction during the customer journey. This can start from a website inquiry to a purchase and beyond. This ensures that a company has the same single source of truth about a customer.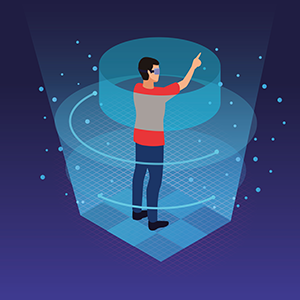 The platform allows businesses to fortify customer relationships by allowing internal teams to use aggregated customer data to make informed decisions. This single view of a customer's data can include customer demographics, purchasing behavior, support issues, prior communications, and preferences.


This concept helps businesses create a personalized customer experience. Its main focus is to create unified customer experiences by connecting marketing, sales, commerce, and IT departments. Building a 360 customer platform requires integrating data from all your applications.


How Does Customer 360 Help My Sales?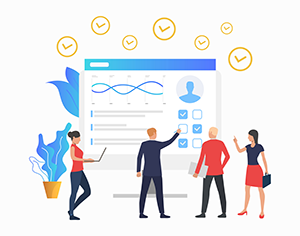 A customer 360 view is an approach for understanding and crafting customer journeys, aiming to maximize new customer acquisition opportunities and achieve sustainable competitive advantage. It is an effective way to harness user insights and create new value for the business in a complex, digital landscape.
This allows you to take action on these insights by improving the experience for all stakeholders—from your customers to your employees.


1. Aggregate Data from Multiple Sources
To give your customers the best experience possible, customer 360 data creates a shared view of a customer. This means that all teams have access to the same information about a customer. No data is tucked away in inaccessible data silos and every department is on the same page. A single source of truth makes data-driven decision-making much simpler.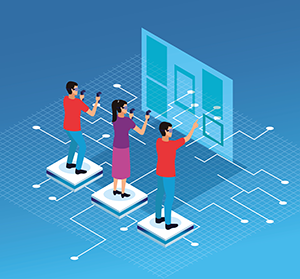 With Aedeon data lake, you can easily connect to multiple enterprise data sources and build automated data pipelines through simple configuration. This means you can quickly get access to refined data that are easily consumable by Data Analysts and Business users.

The best part? Aedeon data lake takes care of the heavy lifting for you. Once you've set up your data pipelines, the solution will automatically connect to your data sources and extract the information you need. This saves you time and resources, allowing you to focus on what really matters: analyzing and deriving insights from your data.

2. Enhance Customer Support Experiences
The end result of consistent customer interaction is a customer who feels understood by your business. This unified experience will dramatically cut down the time it takes to solve a problem, seek answers and get customers the assistance they need. Customers support businesses that support them. Enhanced experiences can turn one-time customers into repeat customers.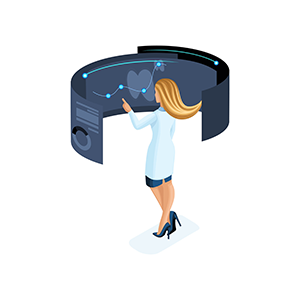 A customer experience
is what a business provides to its customers. This can be the service the customer receives when visiting a physical location or even how they are treated online. There is a huge difference between providing good customer experiences and bad ones. Bad experiences can turn potential customers away and make it difficult to entice them back in the future. Providing exceptional customer experiences will increase your chances of repeat visits.

Aedeon Data Lake is a powerful framework that businesses leverage to quickly and securely deploy the tools needed to enhance their customer support experiences. With its ability to collect, store, and manage large amounts of data from various sources, the Aedeon automated data lake provides businesses with real-time insights into customer interactions. This helps businesses identify customer needs, personalize customer support experiences, and streamline support processes. By analyzing customer data, businesses can create personalized experiences for each customer, including customized offers and recommendations, and reduce response times, increase loyalty, and drive revenue growth. Regardless of which team they support within the organization with Aedeon Data Lake all team members have easy and accurate information relevant to their roles in supporting and creating personalized customer experiences.


3. Establish Better Workflows
A customer 360 approach with the right data tools allows you to grow your revenue by working with real-time data to create better processes. You can manage complex tasks in a single view to reduce the workload of your internal teams. These processes are scalable and flexible enough to grow with your business.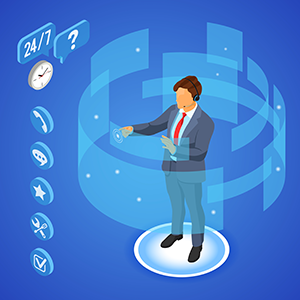 Not only does this create a better customer experience, but it also decreases the hours your teams spend going over the same information. Inefficiency can kill a business and your customers will suffer because of this. Optimizing how you manage customers can allow you to resolve more issues and help more customers. Also, your teams can spend more time developing your core product to better cater to your customers.
Aedeon Data lakes help establish better workflows by centralizing data management, providing automated data pipelines, real-time data analytics, customized data views, and data security. By streamlining data processing and analysis, reducing manual data entry errors, and improving data accuracy, organizations can gain insights faster, make informed decisions, and reduce the risk of data breaches. And beyond these technical advantages, team members focused on the business of delivering excellent customer experiences now have immediate and relevant information to elevate their interactions with customers.


4. Create Personalized Interactions
Working with real-time data will create a unified experience, but combining that real-time data with your team to connect meaningfully with customers.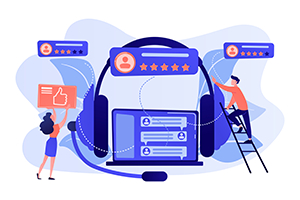 For online retailers, website sales can be increased with more personalized content being delivered at the right time. Companion products based on cart items can be displayed during checkout. Email marketing campaigns with products based on purchase behavior can be delivered.
The use of automated chatbots can solve common problems faster. Predetermined responses and knowledge help your teams to scale with increasing demand without sacrificing personalization.
Aedeon Data lake gives you the ability to leverage Machine learning that can be used to create personalized interactions with customers, by analyzing data to identify patterns and predict behavior. It can power recommendation systems to drive revenue growth, chatbots for efficient customer support, and targeted marketing campaigns to increase engagement. Machine learning enables businesses to tailor their interactions to individual customer needs and preferences, and provide exceptional personalized customer experiences that drive loyalty and growth.
5. Better Data-Backed Reporting
Your business can steer clear of customer frustration with a unified approach to online marketing campaigns and merchandising tactics. Looking at historical data, you can see what tactics and strategies were more effective and which ones drove customers away.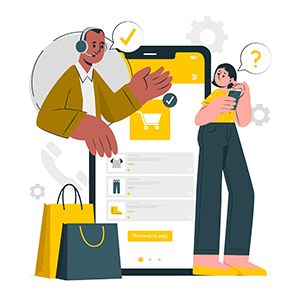 Real-time reporting ensures the right data is being tracked and can easily be delivered to the right teams. Data-based decisions and forecasting depend on accessing data easily. You can effortlessly build and customize reports without needing technical support. This allows you to keep track of vital metrics like lead volume and conversion rates.
You can also examine historical data and pipeline data to predict future sales. KPIs can be customized to match your exact business models so you can get accurate results that are relevant to your industry.




6. Effectively Manage the Customer Journey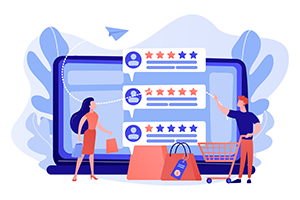 To effectively track your sales, you need to understand the customer journey. By monitoring the touchpoints and the conversion process, you can create more opportunities for conversions. Based on your sales record, you can see what works best and what doesn't.
This helps you to establish processes that secure more wins for your business. Billing errors and failed or repeated deliveries are substantial losses of revenue for any business. There are many ways to reduce lost revenue. Mishaps like this can be identified by examining customer data to identify areas that can cause problems in the customer journey.
A 360 customer approach uses data so you can track dozens of critical data points such as:
the time it takes to close a deal or sale

the probability of each sale

the expected revenue


Let Us Help Improve Your Sales
By automating your business and creating better sales experiences, you can produce more profitable relationships with your customers. Mactores is a company that can help companies in this area by automating your business and increasing the quality of your customer interactions.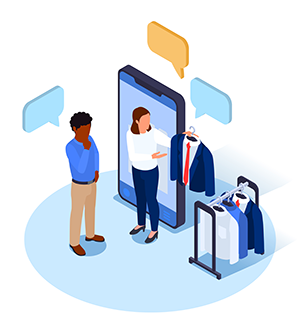 With the help of
our solutions
, including our Aedeon Data Lake, you can provide up-to-date information about your customers. This helps build more profitable relationships with customers by increasing customer satisfaction and reducing the costs of customer service.
Looking to automate your data platform? See how Mactores can help you today.