In today's rapidly evolving business landscape, cloud computing has transcended its role as a mere efficiency and cost-saving tool. When we shift our focus to the life sciences industry, including pharmaceuticals, biomedical technologies, and healthcare, we discover that the cloud offers much more. In this sector, the cloud serves as a potent force driving innovation, collaboration, and adaptation to the ever-changing world of data-collection technologies. This blog explores how cloud computing is profoundly transforming the life sciences industry.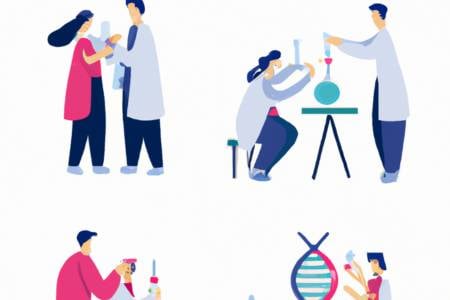 Cloud Computing: Transforming the Life Sciences Landscape
Cloud computing has matured significantly since its inception over a decade ago, finding widespread adoption across various industries. In the life sciences sector, leading companies have harnessed its transformative power. They utilize the cloud to enable advanced analytics, expedite innovation cycles, and standardize processes globally. Recent investments in cloud technology within the life sciences industry have grown significantly, underscoring its critical role in IT strategies.
Prominent industry figures, such as Moderna's CEO Stéphane Bancel and Jim Swanson, the enterprise chief information officer at Johnson & Johnson, recognize the catalytic effect of cloud technology. Moderna's remarkable achievement in delivering its first clinical batch of the COVID-19 vaccine candidate to the US National Institutes of Health for Phase I trials just 42 days after sequencing the virus highlights the efficiency of cloud technology. The cloud eliminates the need to reinvent the wheel, allowing for rapid progress.
Top pharmaceutical companies also echo the sentiments about cloud technology's role in driving innovation and scalability. Sixteen of the top 20 pharmaceutical companies reference cloud technology in their recent reports and releases, emphasizing its applications across the entire value chain. These applications range from research and early development to market access, commercialization, and medical applications.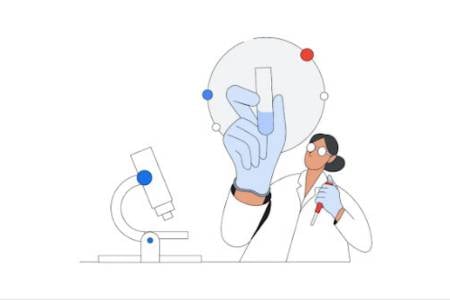 Understanding the True Value of Cloud Computing
While belief in the value of cloud computing is widespread, a precise understanding of where that value lies and how to harness it is often elusive. Many mistakenly assume that the cloud's primary value is in upgrading IT infrastructure and reducing technology costs. However, the most significant benefits come from empowering business innovation through automation, scalability, resilience, and data analytics.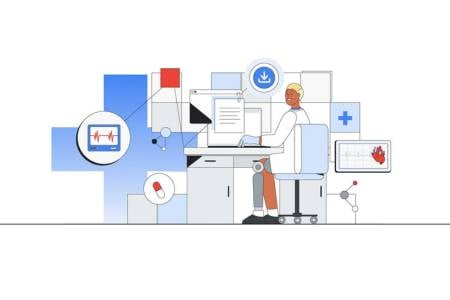 McKinsey's research underscores the substantial value that cloud adoption can yield through both cost optimization and value-oriented business use cases. For Fortune 500 companies, the potential value creation could reach up to $1 trillion in run-rate earnings before interest, taxes, depreciation, and amortization (EBITDA) by 2030. This estimate might even be conservative, considering emerging cloud-enabled technologies such as augmented reality and automatic machine learning, which offer additional opportunities for value capture.
For pharmaceutical and medtech companies among the Fortune 500, cloud migration could lead to improved 2030 EBITDA run rates of approximately $10 billion to $15 billion from IT rejuvenation and twice that—around $25 billion to $30 billion—from business innovation. In the pharmaceutical sector alone, the potential value ranges from $20 billion to $40 billion, representing an impressive 9 to 19 per cent improvement.
With such substantial value at stake, technology and cloud strategy are no longer solely the responsibility of the chief information officer; they have become critical topics for the entire leadership team
Showcasing Real-World Transformations: How Cloud Integration Drives Scientific Breakthroughs
Genomics Data Management in the Cloud
Managing vast volumes of genomics data is a Herculean task, and the cloud has emerged as the savior. With its scalable storage and processing capabilities, the cloud allows life sciences companies to efficiently store, analyze, and share genomic information. This capability is invaluable in the field of genomics, where data sizes can be astronomical.
Revolutionizing Drug Discovery
Cloud technology is a game-changer in drug discovery. By leveraging the cloud's computational power, researchers can perform complex simulations and analyses to identify potential drug candidates faster than ever before. This not only reduces research and development costs but also expedites the delivery of life-saving medications to patients.
Revolutionizing Clinical Data Management for Drug Development
Clinical trials generate extensive scientific and patient data, critical for regulatory review. Simplifying data aggregation, transformation, and access for analysis and insights through the cloud improves efficiency, streamlines clinical data management, and supports drug development.
Accelerating Drug Discovery and Development with Digital Innovation
Digital innovation and cloud migration enhance drug discovery and development by consolidating applications, improving collaboration, and streamlining processes.
Revolutionizing Cancer Care with Data Integration
Cloud technology streamlines tumor board meetings and decision-making in cancer care by providing efficient access to patient data, and improving the quality and effectiveness of treatment decisions
The Collaborative Edge
Collaboration is at the heart of genomics research, and the cloud facilitates it seamlessly. Researchers and institutions can easily share data, collaborate on experiments, and access computational resources without geographical constraints. This collaborative edge not only enhances the quality and depth of research but also brings together diverse perspectives and expertise.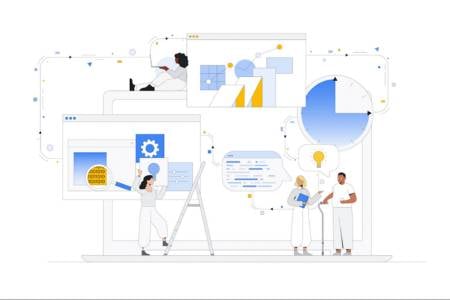 Harnessing the Power of Scalability, Cost-Efficiency, and Accessibility with Cloud Technology
One of the primary advantages of adopting cloud technology is its ability to accelerate and scale up innovation:
Shrinking Technology-Innovation Cycles
Successful companies are redefining their operating models, focusing on products and platforms, and accelerating development through cross-functional teams working in short, iterative cycles. This agility is possible because businesses can have development, quality, and production components side by side, simplifying the transition between them.
Becoming a Platform or Ecosystem Operator
Cloud technology empowers companies to build open platforms or ecosystems, driving operational improvements and offering novel ways to engage with customers.
Scaling Rapidly
Scalability is one of the cloud's standout advantages. Almost all critical business capabilities can be supported by cloud systems, reducing the need for extensive IT teams. This scalability enables smaller life sciences companies to grow rapidly without hefty capital expenditures. It also streamlines integration efforts in mergers and acquisitions, making it easier to incorporate new acquisitions.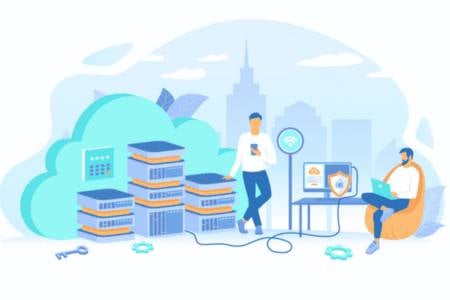 Data Governance, Visibility, Auditing, and Intelligent Threat Detection
Data governance in the cloud is facilitated by reliable providers offering servers in multiple regions, ensuring compliance with data protection, residency, and privacy regulations. Separating the storage layer from the user-facing platform allows seamless data access and centralized content storage enhances visibility, ensuring data remains reliable and up-to-date. Robust audit trails meet compliance demands, while secure integrations with essential systems boost productivity and maximize cloud investments. Cloud-based machine learning and intelligent threat detection proactively address security risks, fortifying overall data security.
Despite its advantages, cloud migration can present challenges. Organizations may struggle to make a compelling business case for adoption and navigate data protection, security, and compliance. Managing costs and acquiring the right talent are also considerations.
Conclusion:
These real-world examples underscore how cloud integration drives scientific advancements in the life sciences, pushing the boundaries of disease understanding, personalized therapies, and innovation in the industry.
The cloud is undeniably one of the most transformative and value-creating technologies of our time. It underpins the digital transformation reshaping the life sciences industry. In an era where the cost of identifying and developing treatments burdens consumers and healthcare systems, cloud computing emerges as not just a worthwhile investment but a necessity to achieve business goals.
Looking to leverage the cloud to grow your business? Reach out to us now!