De-risk your AWS Migration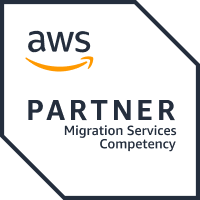 Migration Consulting Competency
Mactores demonstrated expertise in automating migrations to help 100+ customers rapidly migrate to Amazon. Our Expertise has enabled us to build a library of best practices with automation to support your migration.
Migration Consulting Competency
The Mactores Solution
Assess and build strategies to modernize existing workloads to AWS
Ensure enhanced agility, scalability, and security
Accelerate the migration with automation
Reduce risk by developing a strategy based on experience.
Your Outcomes
Maintain quality and consistency of data, application, and connectivity during and after migration
Improve speed and efficiency of accessing different workloads
Reduces total cost of ownership by 40%
Improve Application performance by 3x and database performance by 2X.